Outsourced Marketing Campaign Solutions
If your organization is a B2B Company and ready to start implementing the #1 Lead Generation System for Business in 2020 and beyond, then these are the kinds of results you can expect:
Increased sales and profitability.

Establish you and your company as THE leading expert in your industry.

An integrated platform that leverages all your other marketing efforts.

A virtually unlimited stream of pre-qualified prospects requesting your products and services.

An extremely valuable, long-term permission based asset you can leverage for years to market, generate leads, increase sales, promote your expertise and build relationships with partners, suppliers, prospects and clients.
We help firms achieve this through a strategic marketing campaign, integrating relevant media like LinkedIn messaging, valuable content delivery, and both online and offline communication.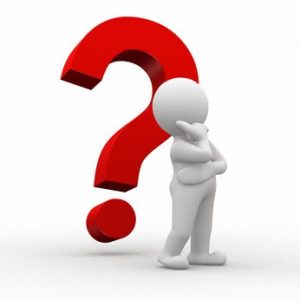 If you are a B2B Business Owner, or Sales Manager...
How would you like to end cold-call prospecting once and for all?
How would you like to find new and powerful ways to magnetically attract prospects who are predisposed to view you as an expert, ally and adviser, and are predetermined to buy from you?
How would you like to put an end to being screened when you call or end playing phone tag?
How would you like to have qualified prospects easily and eagerly asking you to make time to see them?
How would you like to cut the waste and take the uncertainty out of your company's advertising?
How would you like to finally get accurate, measurable and quick results from each and every dollar you put into all of your advertising, marketing and promotion?
If this is you, we should talk.  Contact us today for your risk-free Expert Position Marketing Strategy Review.
If you're not leveraging the power of marketing automation, you're missing out on additional leads and sales.
Our strategic marketing services and marketing campaign management solutions allow you to achieve your goals by partnering with strategic, experienced marketing experts who take the burden off you and your team. Our team will run your entire marketing campaign for you.  For companies that either don't have the time, resources, or the internal expertise, working with us is the perfect solution. Here's our process.
The Foundation for a Successful Marketing Campaign
Every company has a unique market, message, prospect list, identity…the list goes on and on.  As such, every campaign we design and run is unique. Working with you and your team, we work together to determine who your ideal prospects are by industry, company size, position, etc. This then gives us the foundation to design a creative LinkedIn marketing campaign specifically targeted to your prospects.
What kind of messaging will resonate with your audience?
How can we create a group that provides lasting value and attracts your prospects, not your competitors?
How will we identify the most valuable prospects on LinkedIn?
Answering these questions takes thoughtful consideration, and we'll help you discover the right solutions. We work with you to develop a powerful campaign that will have lasting results.  With clients all over the world, these meetings are typically conducted via GoToMeeting or Skype.